Remember, O most chaste spouse of the Virgin Mary, that never was it known that anyone who implored your help and sought your intercession was left unassisted. Full of confidence in your power I fly unto you and beg your protection. Despise not O Guardian of the Redeemer my humble supplication, but in your bounty, hear and answer me. Amen.
---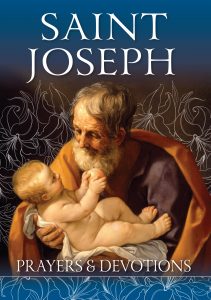 This prayer can be found in St Joseph: Prayers & Devotions. Explaining the effects of devotion to St Joseph over the centuries, this booklet is a practical and simple way for people to foster a devotional spirit and can be used individually or in parish groups.
Click here to order your copy of St Joseph: Prayers & Devotions.