Recommended A5 Booklets
Our recommendations for filling your CTS book rack
Want to know what to fill your book rack with? These are the booklets we most recommend! It's important to fill your book rack with the most popular and current books so that it looks appealing to shop from and so parishioners can easily find books they'll like.
How many A5 booklets will fit in my book rack?
Floor Standing Unit/Wall Mounted Unit: These racks will fit approximately 32 A5 booklets. (Your rack has 4 pockets for A5 booklets, each of which holds around 8 A5 booklets.) You'll also need to fill 24 pockets of A6 booklets.
What is the best way to fill my CTS book rack?
Floor Standing Unit/Wall Mounted Unit: We recommend buying 8 different titles (4 of each).
This way each pocket of your book rack will contain two different titles – for example, one pocket might contain 4 copies of the Bible for Little Children and 4 copies of First Prayers for Little Children. We recommend this because it gives your parishioners more choice, and it prevents you from having too many copies left over of a title that doesn't sell so quickly.
How to take advantage of the offer:
To qualify for 35% discount, you need to be ordering for a parish* and spend £50 on qualifying products and enter the following promo code at the checkout:
OPEN
Need help entering a promo code? Click here to view our simple instructions.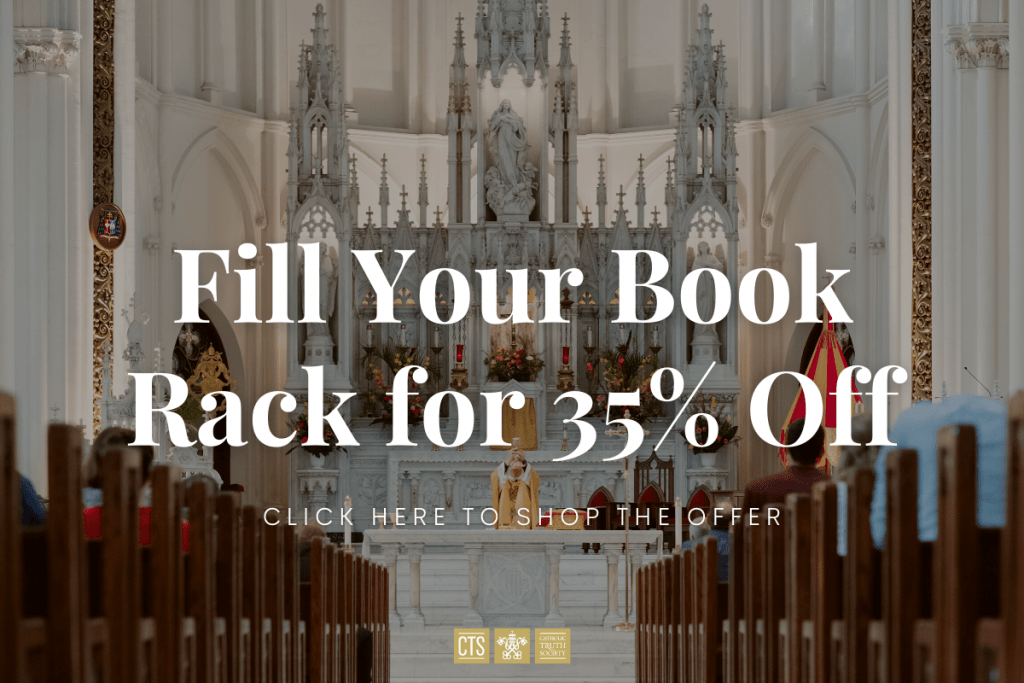 *35% off includes 15% parish discount. If you order for CTS for a parish but don't currently receive discount, please contact us. Coupon discount without parish discount is 23.5%. Offer ends 17th October 2021 at 11.59pm BST.
Recommended Vatican Documents
Larger Print
These Larger Print Gospels will also fit into your A5 pockets.