How Can I Set Up CTS In My Parish?
Do you want to evangelise in your parish? Are you looking to provide your parishioners with some great spiritual reading? A great first step is buying a CTS Book Rack, which we sell at cost price to help you display your CTS booklets properly so parishioners can see the great selection you have to offer! Better still, when you order a CTS Book Rack via email or over the phone, all booklets ordered with it come at an amazing 35% off! Once your rack is purchased and you've picked a great selection of booklets, and appoint a CTS Rep to look after it.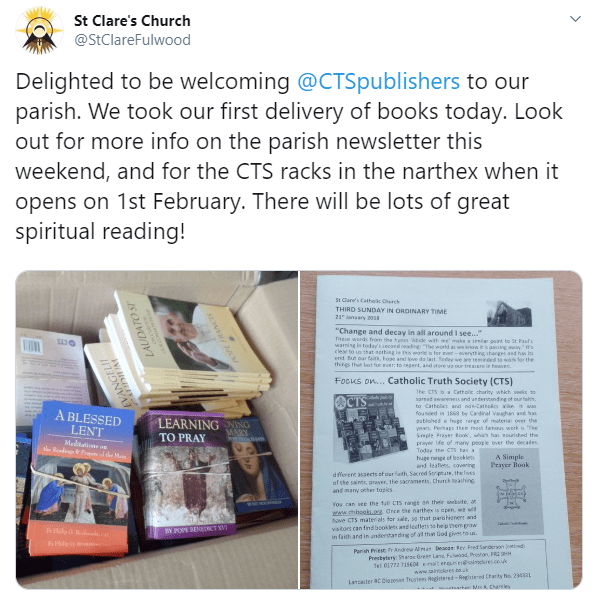 Bringing CTS into your parish means helping parishioners to deepen their faith and find honest and compelling answers to the many questions they may have about God and the Catholic faith.
Thanks to feedback from the many priests we speak to on a daily basis, we have outlined below our tried and tested model for getting CTS into your parish:
Visit our book rack page for our full range of book racks. Don't forget that any A6 booklets and leaflets ordered with the rack will receive a special 35% discount!
Contact us about having a CTS Rep in your parish.