Chastity is not about saying no to sex, but yes to God's plan for us — in which all are called to chastity: sex is the fullest expression of self-giving between man and wife in marriage. Discover two young women who thought that chastity was worth dying for: St Agnes and Blessed Albertina Berkenbrock.
Saint Agnes:
Lived: ca. 291 – ca. 304
Country: Italy
Feast: 21st January
Agnes was a beautiful girl from a wealthy noble family in Rome, Italy. At a young age, she promised herself to Jesus with all her body. About her life not much can be said with certainty, but legend comes to our help. At the age of 13, she had a range of high-ranked young suitors. As she continued to refuse their attention, they denounced her as a Christian, which was a crime at the time. The Prefect of Rome who investigated her case also made some advances, but she said: 'I am already the spouse of a Lover much more noble and powerful than you.' Enraged, he condemned her to be dragged naked through the streets of Rome into a brothel. She was thrown into a fire, but the flames were extinguished after her prayer. Finally, she was killed with a sword. Usually, she is depicted with a lamb, a sign of her purity.
Blessed Albertina Berkenbrock:
Lived: 1919 – 1931
Country: Italy
Feast: 21st January
Albertina Berckenbrock was born in Imaruí, Brazil. From an early age, she prayed with great devotion. At school, she was known for her diligence in learning about the faith and her love for Jesus. She was very open to everyone, also to the children of Maneco, one of her father's employees. They were of African origin and often discriminated against. Not so by Albertina, who happily shared her bread with the poor family. One day, when she was 13 years old, Maneco lured her into a quiet place. He tried to rape her, but the girl fought back with all her force. He placed before her the choice of being raped or killed. In answer, she continued to fight in defence of her chastity and virtue. Maneco slit her throat and tried to cover up the crime, but was caught later.
Chastity
Agnes and Albertina chose Jesus over every man on earth. In doing so, they claimed their personal identity, also with regards to their sexuality, in a world where certain men think they have a claim on women. Every woman would have resisted such terrible and unsolicited attentions. At the same time, chastity is often considered puritan, and not of this world. Sometimes it is described as a sure path to staying single… So what makes chastity such a Christian thing? It is important to realise that this is not about saying 'no' to sex, but saying 'yes' to who you are in the plan of God. Chastity has everything to do with love. Real love, deep love for Jesus. But also love and respect for yourself and others. Living a chaste life means among other things not having sex when you are not married, and loving attention for the sexual needs of the other when you are.
Freedom in Jesus
Agnes and Albertina were ready to defend their chastity with their lives because of their bond with Jesus. So it must be a big thing! Whether you are a woman or a man, defending your virginity means understanding what the real gift of sexuality is about. It may seem to be very difficult to live in chastity, but it is absolutely possible. The key is to recognise your deep desire to keep your chastity as a personal gift to both Jesus and your future wife or husband — so that sex will be the full and unconditional expression of self-surrendering in true love. Would you like to wait until marriage?
"There is no way to comprehend chastity without the virtue of love… To be chaste means to have a "transparent" attitude to a person of the other sex… the desire to "enjoy" is subordinated to a readiness to show loving kindness in every situation… True chastity does not lead to disdain for the body… That is the result of false chastity, chastity with a tinge of hypocrisy, or, still more frequently, of unchastity… Only the chaste man and the chaste woman are capable of true love… Chastity is a difficult, long term matter; one must wait patiently for it to bear fruit."

[Pope John Paul II, Love and Responsibility]
---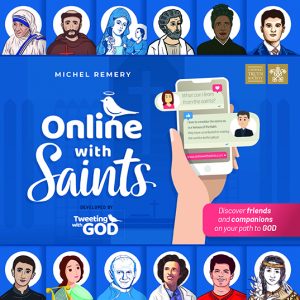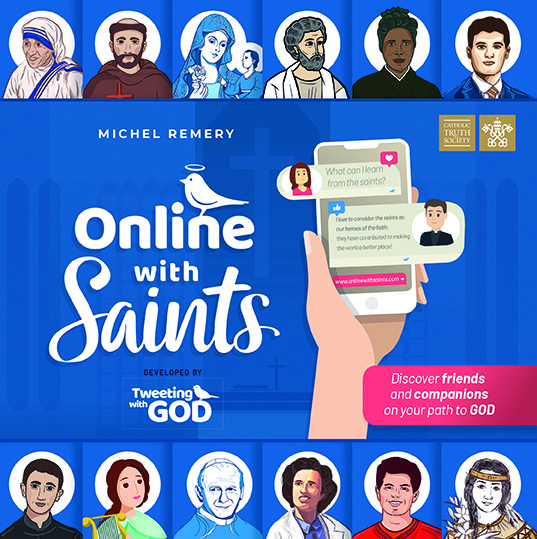 This blog is extracted from Online With Saints, which offers a virtual encounter with hundreds of saints from all around the world and all paths of life, linking their inspirational stories to real-life modern questions and providing answers.