SALE: CTS Classics – Now £1.05
Take 30% off with promo code SUMMER
These CTS classics find their origins in the history of CTS. Written over CTS's 150-year-history, many of them were written by famous authors, including St John Henry Newman, Robert Louis Stevenson, G.K. Chesterton, Ronald Knox, Hillaire Belloc, Caryll Houselander and even Delia Smith! Still others cover fascinating issues that reflected the concerns of the time in which they were written – including both world wars, communism, and Islam. There is even fiction among the books below!
All the books below are now reduced to just £1.o5 in our 30% off summer sale! Remember to use the following promo code to qualify for the offer:
SUMMER
Promotion ends on 31st August 2021 at 11.59pm BST.
Need help entering a promo code? Click here for our simple guide.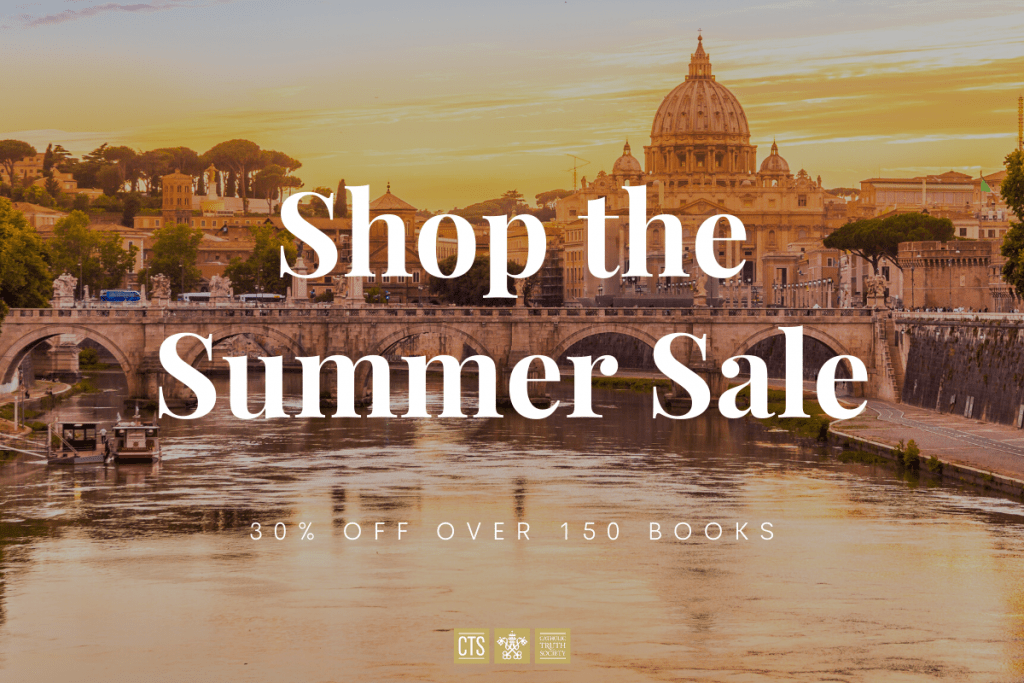 CTS Classics
30% off with promo code SUMMER
CTS Classics
30% off with promo code SUMMER
CTS Classics
30% off with promo code SUMMER
CTS Classics
30% off with promo code SUMMER
CTS Classics
30% off with promo code SUMMER